We know how time consuming it can be to plan the perfect trip. Lonely Planet, Fodors, TripAdvisor, Agoda, AirBnB, FlyerTalk, WikiTravel, YouTube, recommendations from friends and colleagues...it's hard to know where to start.

We provide customized trip research and itinerary options so that you can spend your time making the important decisions, not reading reviews or searching for the best value accommodation, flights, or activities.

We get to know you first in order to tailor our research and itinerary options. We'll build you a customized, living document containing all of our research, notes, and recommendations. Regular catch-ups will ensure that we're on the right track and more importantly, you will get excited for your upcoming trip! Ultimately it's up to you to make the final decisions and bookings, but we will help you through the process.

We have a number of packages available, depending on your needs. Contact us for a sample trip itinerary and to setup your first consultation.
---
Rockhopper Package ($249)

includes everything above, plus additional items:

Accomodation research in each locale

We will provide multiple options depending on your travel style and your budget.
Typically we start with AirBnB, Lonely Planet, Tripadvisor, and Agoda

Visa requirements, money research (ATM, credit card), vaccine research
Estimated 8-32 hours of research
Emperor Package ($399)

includes everything above, plus additional items:

Activity and tour research in each locale

Highlights, "can't miss" activities or sights (based on your travel style), things to avoid (e.g. too touristy), options for guided tours (e.g. foodie tours, wine tours, etc.)

Special or complex research requests (e.g. flight award bookings)
Estimated 32+ hours of research
Powered by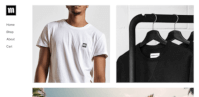 Create your own unique website with customizable templates.